It's her birthday, or it's your anniversary, or it's the holiday season, or you just want to show her how much she means to you. Whatever the reason, you want to give her a thoughtful gift. Here are some creative ideas for the perfect gift for your girlfriend, mum, daughter, grandmother and any other female relative or friend that you know well.
Tell her how much she means to you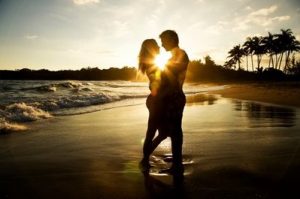 If you're looking for a lasting gift that shows how important she is to you, write a hand-written letter on nice paper or card (some ideas here). Write to let her know what she means to you. Thank her for the times she has helped and supported you and be specific about events that mean the most to you. This will be a lasting reminder of how much you love her and care about her. You can write your memories over the time you have known her, you can write just about anything that you feel is right. A simple poem can say it all. If you need help from the experts there are several books on love and thanks that you can refer to.
Your gift doesn't need to be expensive, it really is the thought that counts. But it has to be a memorable one – especially if it's a big anniversary like the 15th one (check these 15th wedding anniversary presents ideas). If she is busy with work and family commitments, give her a night off. Arrange baby-sitters and get her favourite movie, make dinner or order a take out. Do all the chores so she doesn't have them waiting for her in the morning.
Experience Gifts
You may wish to give a gift that you can enjoy together or in a group of other friends or family. These gifts can be experiences that you share rather than a tangible gift to be opened so be sure to write a letter letting her know how important she is to you and how grateful you are that she is in your life today. As with all gifts, consider her personality and interests before choosing a gift. If she's an adventurous type, but has a fear of heights, a tandem skydive isn't going to fill her with joy so consider other ideas such as off-road driving or horse-riding.
Arrange a fun day for her with a group of friends in her home town or a favourite city. Play paint-ball with teams made up of friends and family. It's a great way to introduce strangers to each other and brings her support network closer together. Arrange for a friend she hasn't seen for a while to turn up as a surprise.
Just for her
If the above sounds a bit too energetic, you can gift her an experience that matches her interests or hobbies. If she loves animals, perhaps arrange for her to shadow a zoo-keeper for the day. A night at the theater is a traditional treat or tickets for a convention you know she will love whether it be Star Trek or a Food Fair could make for a fun day out. Book her a class, or a weekend course that will increase her knowledge or skills in her favourite hobby whether it be painting, cookery or other practical skill. Check out lectures, presentations or interviews by her favourite personality (from a television series, sports team, film or band) where she can be part of the audience. Contact the public relations team to arrange a personal meeting for her with the personality after the event.
An annual subscription to her favourite magazine is a gift that keeps on giving! Create a music play-list for her. Burn them onto a CD or download them for her. If she has a favourite singer or band, go online to find similar music styles and add these. Another idea is to create a movie play-list for her. She can watch these alone, or you can arrange a movie night marathon with her closest friends.
For your wife or girlfriend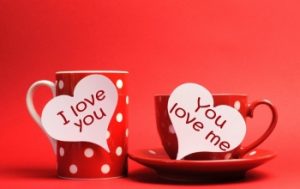 If you want a creative birthday gift for your partner, celebrate at home by watching one of the first movies you went to see together and enjoyed. Get her favourite snacks and drinks. A new set of wine glasses is a nice touch. Personalise these with an engraving of her name or favourite saying or quote.
Pamper her with a massage, a manicure, or a pedicure. Buy a spa certificate so she can book at a time that fits her schedule, or pick up all of the supplies you'll need and pamper her yourself. You can create love coupons packed into a pretty box that she can 'cash-in' with you. These could be promises for breakfast in bed, a massage, to be a chauffeur for the night, cooking a meal etc. There are many adult suggestions that you might like to add. Use your imagination!