Uncategorized
Introduction
As an event planner or perhaps wedding host, it is your duty to ensure that the entertainment sector and all other relevant aspects of the wedding are running smoothly. In other words, the overall success of your wedding event lies solely on which professional that you settle for your needs. You want to select a professional individual who can be dynamic and experienced enough to handle all the needs of your audience thereby providing them with an unrivaled experience. However, if you opt for an amateur service provider, you will have increased the likelihood of things going awry since they lack adequate competency to handle an event of such a caliber.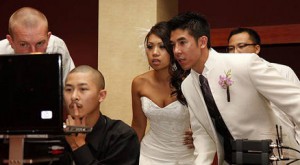 Top 6 Reasons to avoid an Amateur Deejay for a wedding
Amateurs lack experience- a beginner DJ lacks the experience requires to calibrate to the particular mood of the event as well as the mood of the audience. More so, an amateur lacks the experience necessary to select suitable songs to provide your wedding guests with the ultimate entertainment experience. Deejaying is an art that involves beat juggling, back spinning, scratching, phase shifting and beat cutting amongst many other skills- of which an amateur hardly possesses.
Audience control requires skills- although a quality deejay is needed to have quality musical manipulation skills, he is also required to have sufficient crowd control techniques and strategies. In most cases, an amateur lacks insight on such techniques, which are critical for directing the audience`s attention.
Wedding events require superior music equipment- in most cases procuring quality equipment is a costly and massive investment for any professional DJ. However, with an amateur professional, investing in such kind of equipment is downright challenging hence causing them to lack a comprehensive musical regime required to offer a fantastic entertainment experience. Some of the equipment you might want to see include turntables, robust computers and electronic contrivances such as reverb, equalizers, and delays.
A novice lacks complete professionalism- an amateur deejay is more likely to engage in unprofessionalism tendencies such over indulging in excessive alcohol or perhaps consuming of drugs to the point where they cannot provide quality services anymore.
An amateur lack a money back guarantee/ warranty- in most cases, most amateur deejays are not under any stipulated contract agreement. Under such kind of circumstances, you can be sure that any payments you make will not be reimbursed leading to unnecessary loss and a gloomy wedding experience.
You do not get dynamism and convenience with an amateur- hiring an amateur means that you might have to assist him in setting up the appropriate music entertainment for your wedding occasion. Furthermore, you this type of inexperienced professional lacks sufficient versatility in terms of crowd and music control skills that you would typically find in an experienced professional.
Conclusion
Since you want people to have an epic and awesome time at your occasion, ensure you avoid the following mistakes when settling on a suitable DJ to accommodate your requirements. The following are just suggestions worth taking into account for a flawless and memorable experience for you and your guests.
It's her birthday, or it's your anniversary, or it's the holiday season, or you just want to show her how much she means to you. Whatever the reason, you want to give her a thoughtful gift. Here are some creative ideas for the perfect gift for your girlfriend, mum, daughter, grandmother and any other female relative or friend that you know well.
Tell her how much she means to you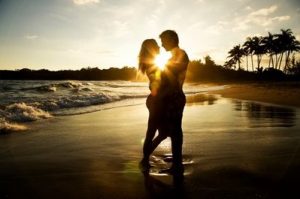 If you're looking for a lasting gift that shows how important she is to you, write a hand-written letter on nice paper or card (some ideas here). Write to let her know what she means to you. Thank her for the times she has helped and supported you and be specific about events that mean the most to you. This will be a lasting reminder of how much you love her and care about her. You can write your memories over the time you have known her, you can write just about anything that you feel is right. A simple poem can say it all. If you need help from the experts there are several books on love and thanks that you can refer to.
Your gift doesn't need to be expensive, it really is the thought that counts. But it has to be a memorable one – especially if it's a big anniversary like the 15th one (check these 15th wedding anniversary presents ideas). If she is busy with work and family commitments, give her a night off. Arrange baby-sitters and get her favourite movie, make dinner or order a take out. Do all the chores so she doesn't have them waiting for her in the morning.
Experience Gifts
You may wish to give a gift that you can enjoy together or in a group of other friends or family. These gifts can be experiences that you share rather than a tangible gift to be opened so be sure to write a letter letting her know how important she is to you and how grateful you are that she is in your life today. As with all gifts, consider her personality and interests before choosing a gift. If she's an adventurous type, but has a fear of heights, a tandem skydive isn't going to fill her with joy so consider other ideas such as off-road driving or horse-riding.
Arrange a fun day for her with a group of friends in her home town or a favourite city. Play paint-ball with teams made up of friends and family. It's a great way to introduce strangers to each other and brings her support network closer together. Arrange for a friend she hasn't seen for a while to turn up as a surprise.
Just for her
If the above sounds a bit too energetic, you can gift her an experience that matches her interests or hobbies. If she loves animals, perhaps arrange for her to shadow a zoo-keeper for the day. A night at the theater is a traditional treat or tickets for a convention you know she will love whether it be Star Trek or a Food Fair could make for a fun day out. Book her a class, or a weekend course that will increase her knowledge or skills in her favourite hobby whether it be painting, cookery or other practical skill. Check out lectures, presentations or interviews by her favourite personality (from a television series, sports team, film or band) where she can be part of the audience. Contact the public relations team to arrange a personal meeting for her with the personality after the event.
An annual subscription to her favourite magazine is a gift that keeps on giving! Create a music play-list for her. Burn them onto a CD or download them for her. If she has a favourite singer or band, go online to find similar music styles and add these. Another idea is to create a movie play-list for her. She can watch these alone, or you can arrange a movie night marathon with her closest friends.
For your wife or girlfriend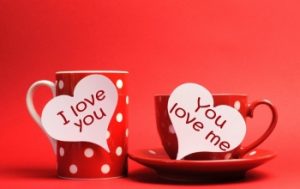 If you want a creative birthday gift for your partner, celebrate at home by watching one of the first movies you went to see together and enjoyed. Get her favourite snacks and drinks. A new set of wine glasses is a nice touch. Personalise these with an engraving of her name or favourite saying or quote.
Pamper her with a massage, a manicure, or a pedicure. Buy a spa certificate so she can book at a time that fits her schedule, or pick up all of the supplies you'll need and pamper her yourself. You can create love coupons packed into a pretty box that she can 'cash-in' with you. These could be promises for breakfast in bed, a massage, to be a chauffeur for the night, cooking a meal etc. There are many adult suggestions that you might like to add. Use your imagination!
Introduction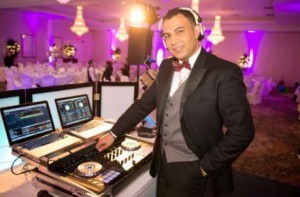 There is no sense in denying it, but when you are planning on hosting a wedding soon, you need to be sure that all aspects are running optimally to guarantee a smooth and memorable event. One of the aspects, that majority of wedding planners seem to forget is to hire an affordable, professional and experienced DJ to ensure everyone is bumping to their favorite tunes. Music enhances the mood of the audience and makes the event more lively as well as exhilarating.
Since the advent of musical technological advancements, the standard feature set of these things keeps on improving and is just outstanding. These technical upswings allow competent and professional DJs to gain access to the unique equipment required to mix tunes that make people have fun. While a deejay`s equipment says a lot about his skills, there are some other important aspects that you should take into account


Tips for choosing a DJ for your wedding
Visit their online platform- the online world has evolved into an excellent platform upon which people can better contact their desired audience market. In other words, any technologically and marketing savvy deejay will know the importance of having a coherent online platform. An excellent deejay will avail all details about their repertoire of services including wedding professionalist services on the platform whether on social media or perhaps a domain website.
Listen to their work samples- perhaps the single most important aspect that you should take into account for your wedding DJ is the quality of their previous samples of recorded work. Whereas most deejays might require that you pay a certain amount before downloading the item, a majority can also allow you to listen online free of charge. Ensure you evaluate for some of the general deejaying skills such as phrasing, beat matching, turntablism, slip-cueing and harmonic mixing of music tunes. Moreover ensure that the deejay selects the suitable songs that mirror the ongoing mood of the event to avoid a weird situation.
Assess their pricing scheme- once you have performed sufficient background search and are ready to settle down on your desired wedding deejay, it is critical that you evaluate their service packages for affordability. You want to hire the cheapest professionalism possible to who can calibrate to the unique moods of a particular occasion.
Ask around for advice- advice from experienced wedding planners or married couples is invaluable. Ask for recommendations on the best service provider who will accommodate all your music needs for a memorable experience. Better yet, you could just ask for an affordable referral to a quality and reliable music professional who is competent enough to handle the mood changes of a wedding occasion.
Mistakes to avoid
Some of the common mistakes when it comes to selecting a wedding professionalist who can suit your music needs include:
Choosing a professional without evaluation
Paying the total amount before the event
Hiring without a contractual agreement
Hiring an amateur
Conclusion
Overall, when taken together, hiring a there is hardly any room for uninformed decision-making and poor improvisation. In other words, ensure that you have chosen a professional that gives you sufficient peace of mind required for a smooth and commotion free event.